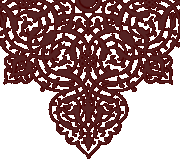 August 12, 2013 at 9:28am

DIWAN5: The Exhibition


Friday, March 15 - Sunday, Sept. 1, 2013
In the Lower Level Gallery
Free w/ Museum admission
Opening Reception
6:30 p.m. Friday, April 5
Free and open to the public

In conjunction with DIWAN5: A Forum for the Arts, taking place April 5-6, the AANM proudly presents works by 12 Arab American artists drawn from the Museum's permanent collection. Some have never before been exhibited at the AANM while others are highlights from exhibitions past.

Recent donations of works by Hanah Diab, Julienne Johnson and John Peters will make their debut in this exhibition. Adnan Charara's energetic and immensely popular drawing, Open Minded, returns for a showing. And Helen Zughaib's vivid Prayer Rug for America is back on display from the Museum's 2005 inaugural temporary exhibition, In/Visible. DIWAN5 presenters John Halaka and Reem Gibriel are both represented in the exhibition.

By spotlighting stellar works from its collection, the AANM aims to foster the creation, display and collection of Arab American art in the national Arab American community and in the American art/entertainment mainstream.
| | | |
| --- | --- | --- |
| October 26, 2011 at 8:47am | | I will have new small works at Chicago Art Source Gallery from November 11th-December or 2011. More info later! Stay tuned. |
December 26, 2009 at 7:15pm

A Brand new painting at Calles y Suenos Gallery.

The Cuentos Foundation and La Casa De Arte y Cultura "Calles y Sueños" Gallery present: mosaic: diverse interpretations of artistic expression.

Using the Cuentos Foundation motto "Art giving voices to the stories of our diverse communities," the show was organized to celebrate its 10 year anniversary. Participants of the show are artists, activists, and volunteers that have worked with Cuentos throughout its 10 years.

Like Cuentos itself, the artists and the art forms presented are diverse and give voices to the communities and cultures around the Chicago area, United States and the world. Artists from various Latin American, Israeli, Palestinian, Asian, European, and Anglo-American backgrounds come together to form a group show, where they could showcase their talents collectively. The show is comprised of a good mix of seasoned professional artists and new and emerging artists. Diverse art forms such as painting, video/filmmaking, puppetry, photography, fiber arts, sculpture, drawing, and installation will be on display for the month of October.

October 2, 2009 through October 30, 2009
Opening Reception: Friday, October 2, 2009, 6:00 pm - 9:00 pm
Live music
Hors d'oeuvres and refreshments will be served
Free and open to the public, suggested donation $5
Gallery Hours: Friday, Saturday, Sunday, from 10 am - 2 pm or by appointment
Closing Reception Party: Friday, October 30, 2009, 6:00 pm - 9:00 pm with live music by Tarima Son
www.tarimason.com

Extended for two more weeks, November 14, 2009



February 3, 2009 at 12:01am

I will be participating in a performance/installation to grieve for the loss of life in the recent Gaza bombings. This is a piece by Michele Feder-Nadoff at the Bio-Activity Exhibition at Elmhurst College's Accelerator Gallery.

The Opening is February 17th 4:30-6:30pm. The closing is March 14th, times are 4-6pm.

I will be at both the opening and closing of the exhibit.
January 26, 2008 at 4:14pm

I am honored to be included in this new publication:

Encyclopedia of Arab American Artists
Artists of the American Mosaic

Fayeq S. Oweis

Publisher: Greenwood Publishing Group
ISBN: 0-313-33730-6 978-0-313-33730-7

Description: The rich history and culture of the Arab American people is found in the passionate works of its artists. Whether they be traditional media such as painting and calligraphy, or more sophisticated media such as digital work and installation, the pieces represent the beauty of heritage, the struggles of growing up in war-torn countries, the identity conflicts of female artists in male-dominated societies, and the issues surrounding migration to a Western culture very different from one's own.

Many of the artists included here, though their works appear in museums and galleries throughout the world, have never before been featured in a reference book. Interviews conducted by the author provide a personal look into the experiences and creative processes of these artists.

Author Information:
FAYEQ S. OWEIS is an Arab American artist and a professor of Arabic Language and Culture at Santa Clara University, Santa Clara, California. He has a Ph.D. in interdisciplinary studies with focus on Arabic and Islamic arts. As an artist, he designed the exterior entranceway murals and the calligraphy of the interior dome of the Arab American National Museum in Dearborn, Michigan. He has also exhibited his Arabic calligraphic compositions through out the United States, and was an Artist-in-residence at the Art Institute of Chicago.

Artists included in "Encyclopedia of Arab American Artists":
Etel Adnan, Yasser Aggour, Jocelyn M. Ajami, Abe Ajay, Sabah Al-Dhaher, Andrea Ali, Rheim Alkadhi, Hend Al-Mansour, Mohammed Al-Sadoun, Sama Alshaibi, Hashim Al-Tawil, Abderrahim Ambari, Ghada Amer, Heba Amin, George Halim Awde , Halla Ayla, Nahda Alsalah Balaa, Lily Bandak, Khalil Bendib, Haifa Bint-Kadi, Doris Bittar, Kamal Boullata, Huguette Caland, Adnan Charara, Wasmaa Khalid Chorbachi, Carole Choucair-Oueijan, Rajie "Roger" Cook, Abdelali Dahrouch, Joyce Dallal, Aissa Deebi, Hanah Diab, Saliba Douaihy, Nihad Dukhan, Mona A.
El-Bayoumi, Dahlia Elsayed, Layla Zarour Elshair, Lalla A. Essaydi, Hala Faisal, Simone Fattal, Dalah El-Jundi Faytrouni, Chawky Frenn, Mariam Ghani, Rajaa A. Gharbi, Gibran Khalil (Kahlil) Gibran, Kahlil George Gibran, Samia Halaby, John Halaka, Nabila Hilmi, Hasan Hourani, (House of Lebanon (HOL) Artists Group: George Chamaa, Carole Choucair-Oueijan, Jeanice Deeb, Dalah Faytrouni, Reem Hammad, Joseph Hawa, John Hajjar, Father Farid Shoucair); Alya Abdul Razzak Husseini, Happy/L.A. Hyder, Annemarie Jacir, Emily Jacir, Fay Afaf Kanafani, Mohammad Omar Khalil, Zahi Khamis, Sari Ibrahim Khoury, Khalid Kodi, Leila Kubba, Ilham Badreddine Mahfouz, Sam Maloof, Amina Mansour, Samar Megdadi, Aisha Mershani, Nabil Nahas, Said Nuseibeh,
(OTHER: Arab Artists Collective – Detroit: Radfan Alqirsh, Mohamad Bazzi, Imad Hassan, Joe Namy, Rola Nashef, Lana Rahme); Walid Raad, Naziha Rashid, Fawzia A. Reda, Mamoun Sakkal, Jacqueline (Jackie) Salloum, Adelia Malouf Samaha, Sumayyah Samaha, Linda Dalal Sawaya, Adnan Shati, Nida Sinnokrot, Katherine Toukhy, Mary Tuma, Madiha Umar, Faisal Yousef, Emna Zghal, Helen Zughaib, Afaf Zurayk.